Paradise Star kennel is the most adorable breed of miniature dogs Yorkshire Terrier, Maltese lapdog, Biewer Yorkshire terrier a la Pom Pon.
The site is filled and maintained by the company's employees.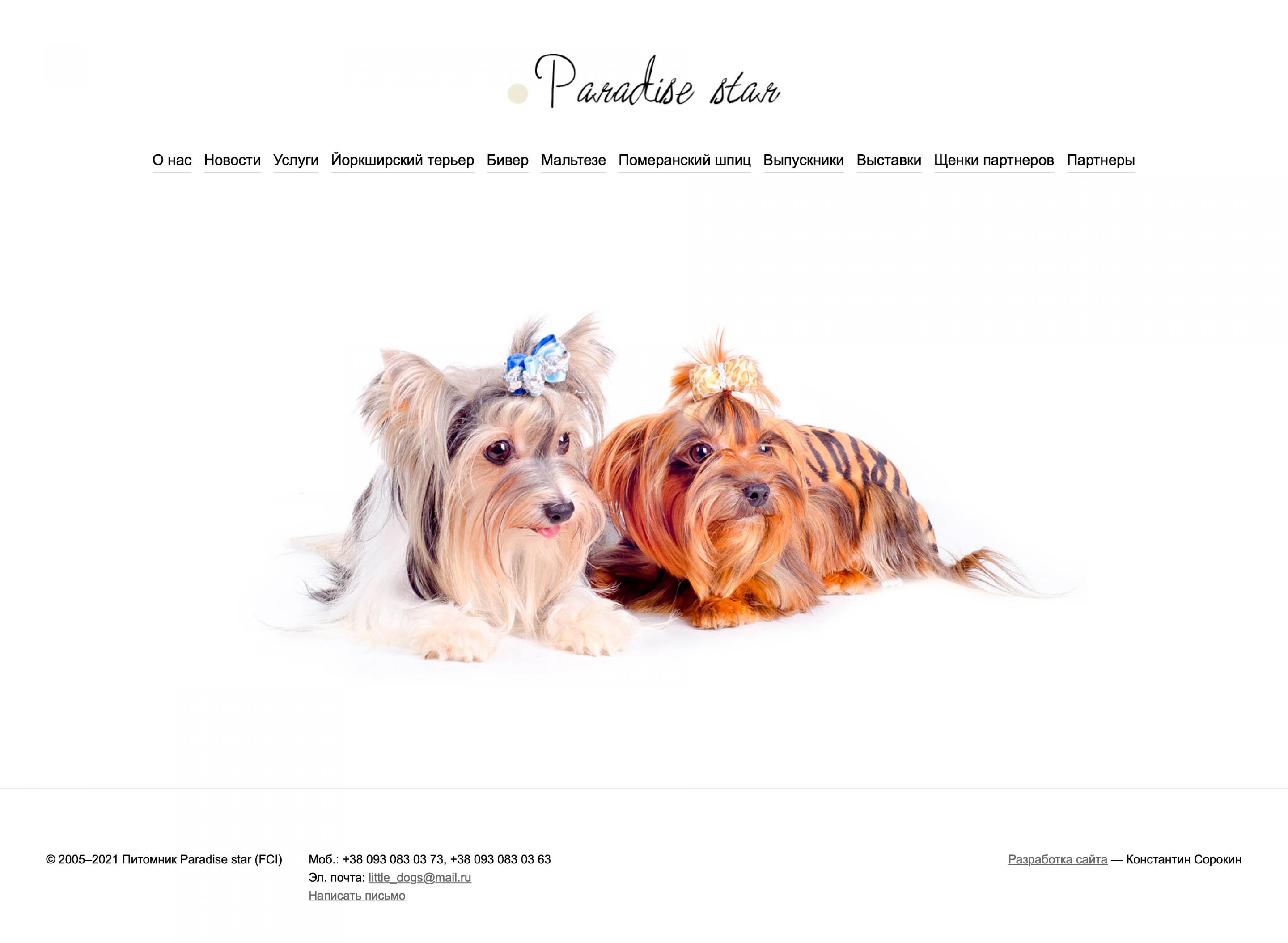 Home page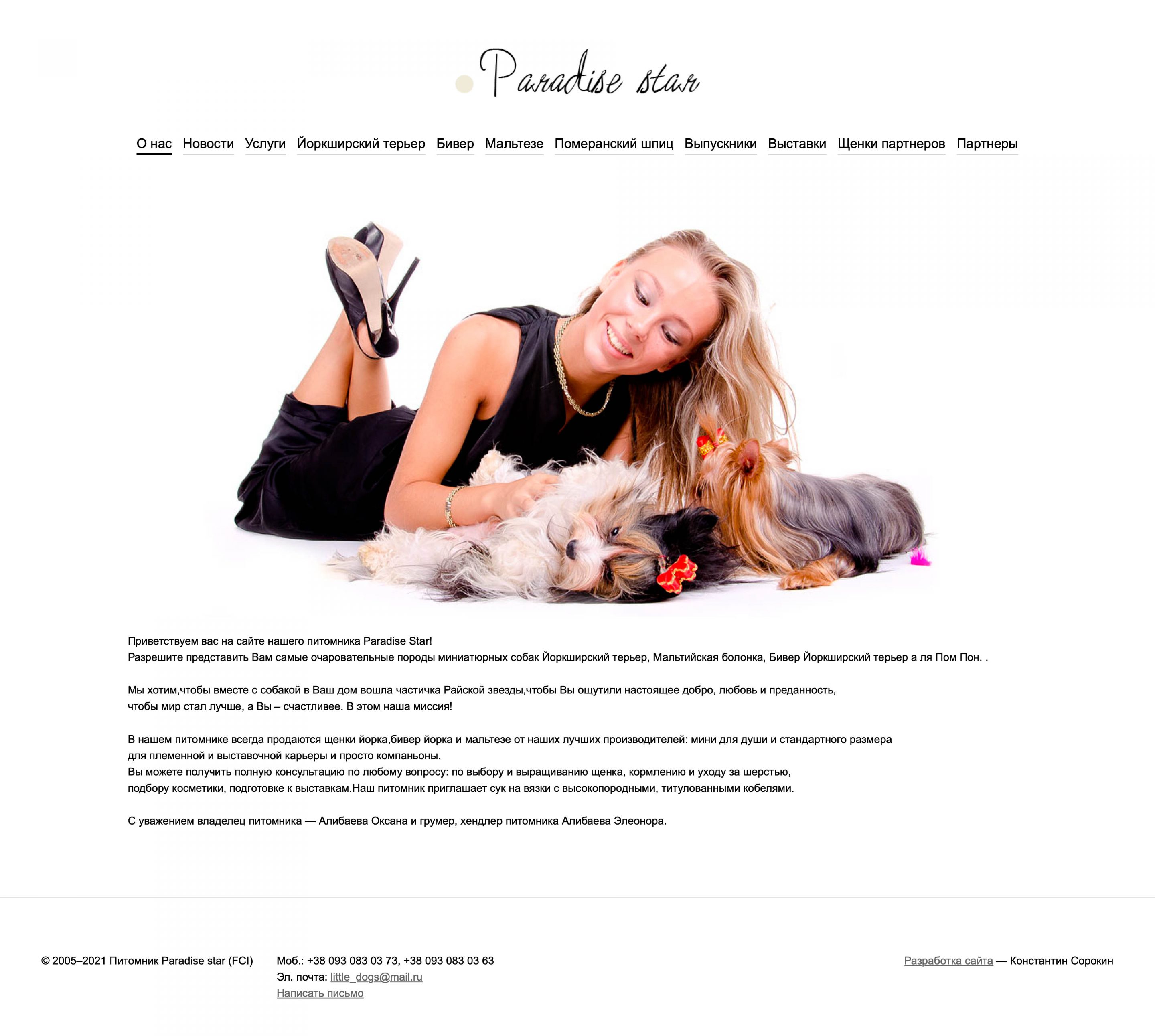 About the cattery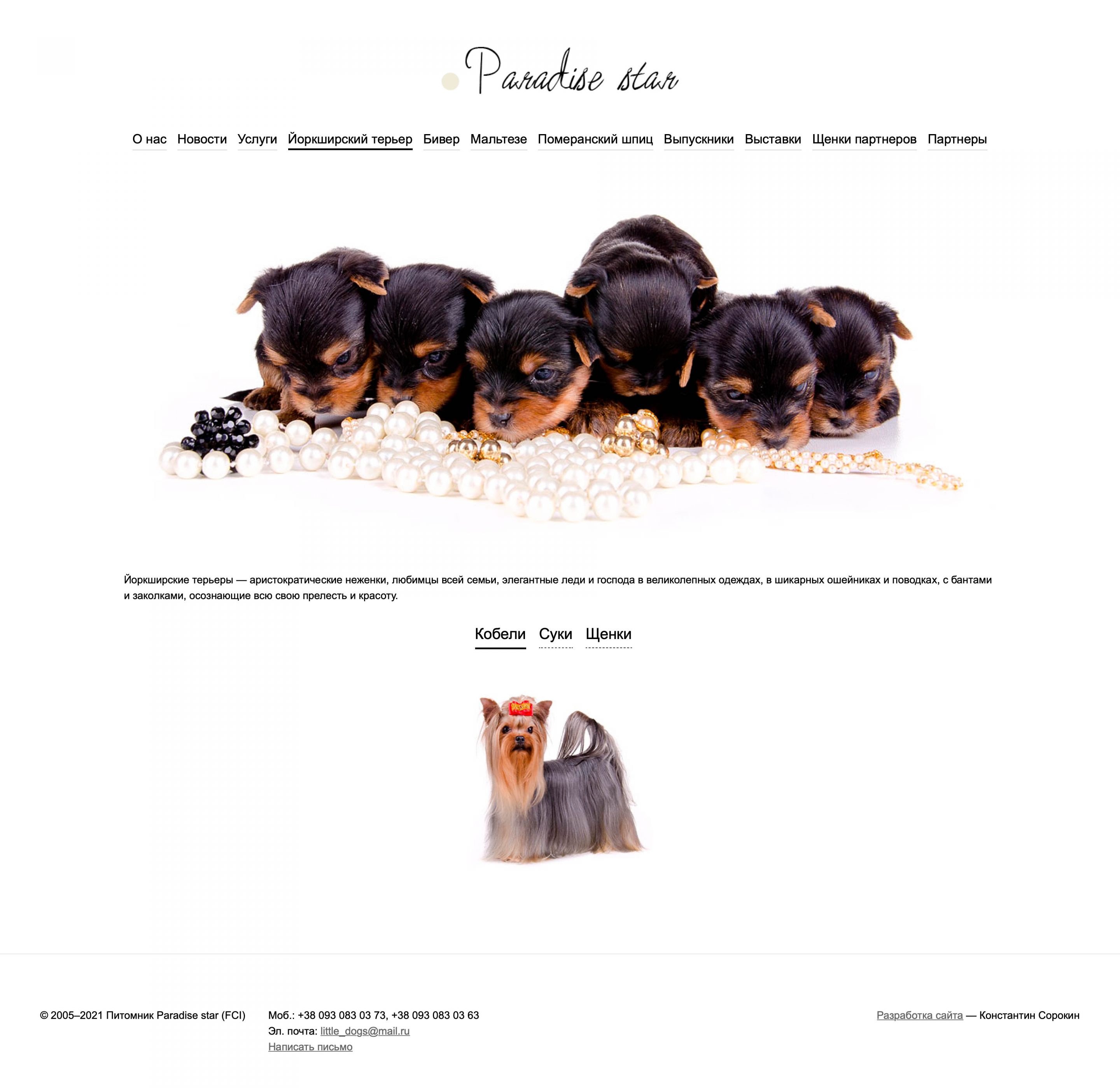 Yorkshire terriers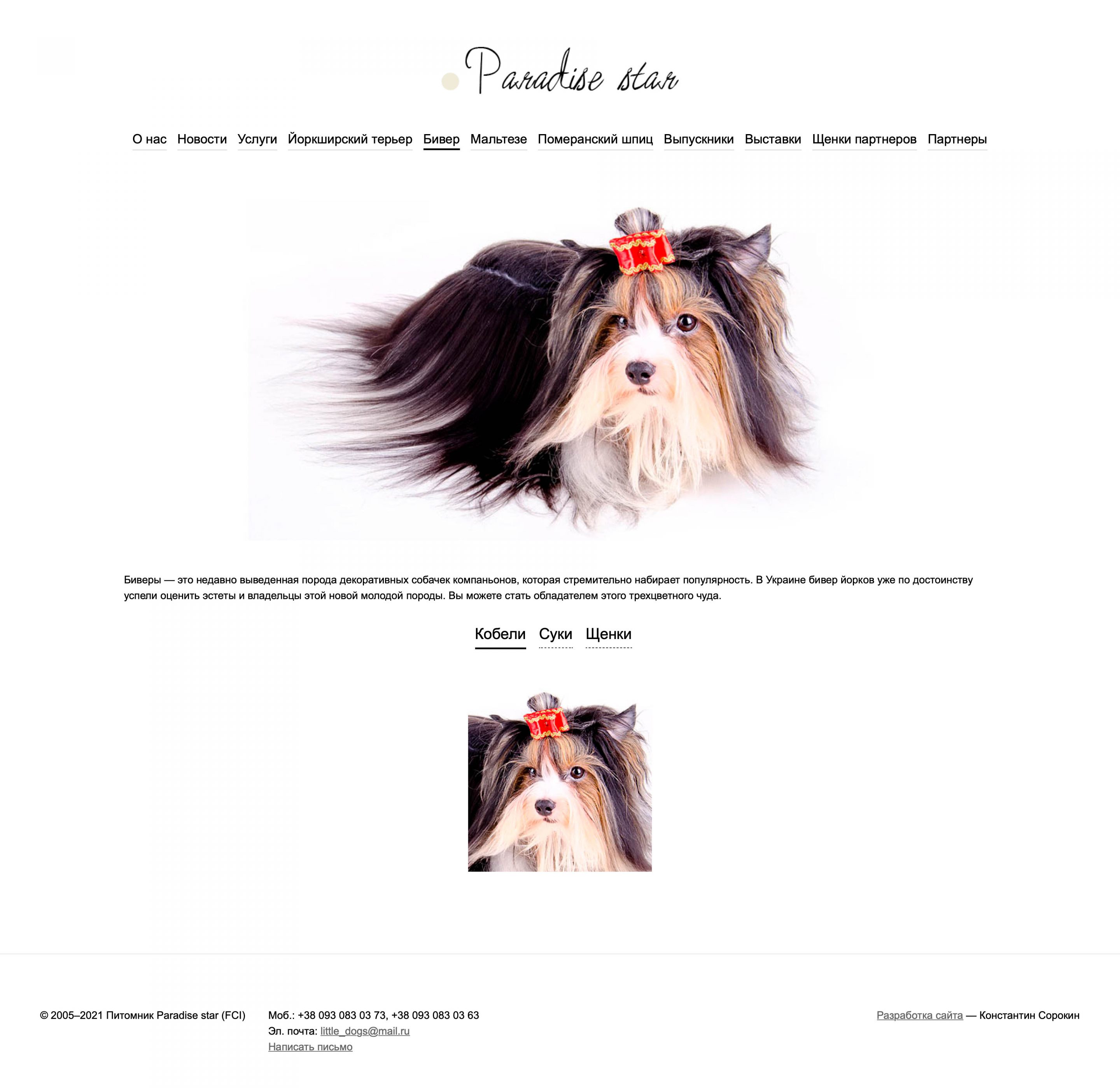 Beaver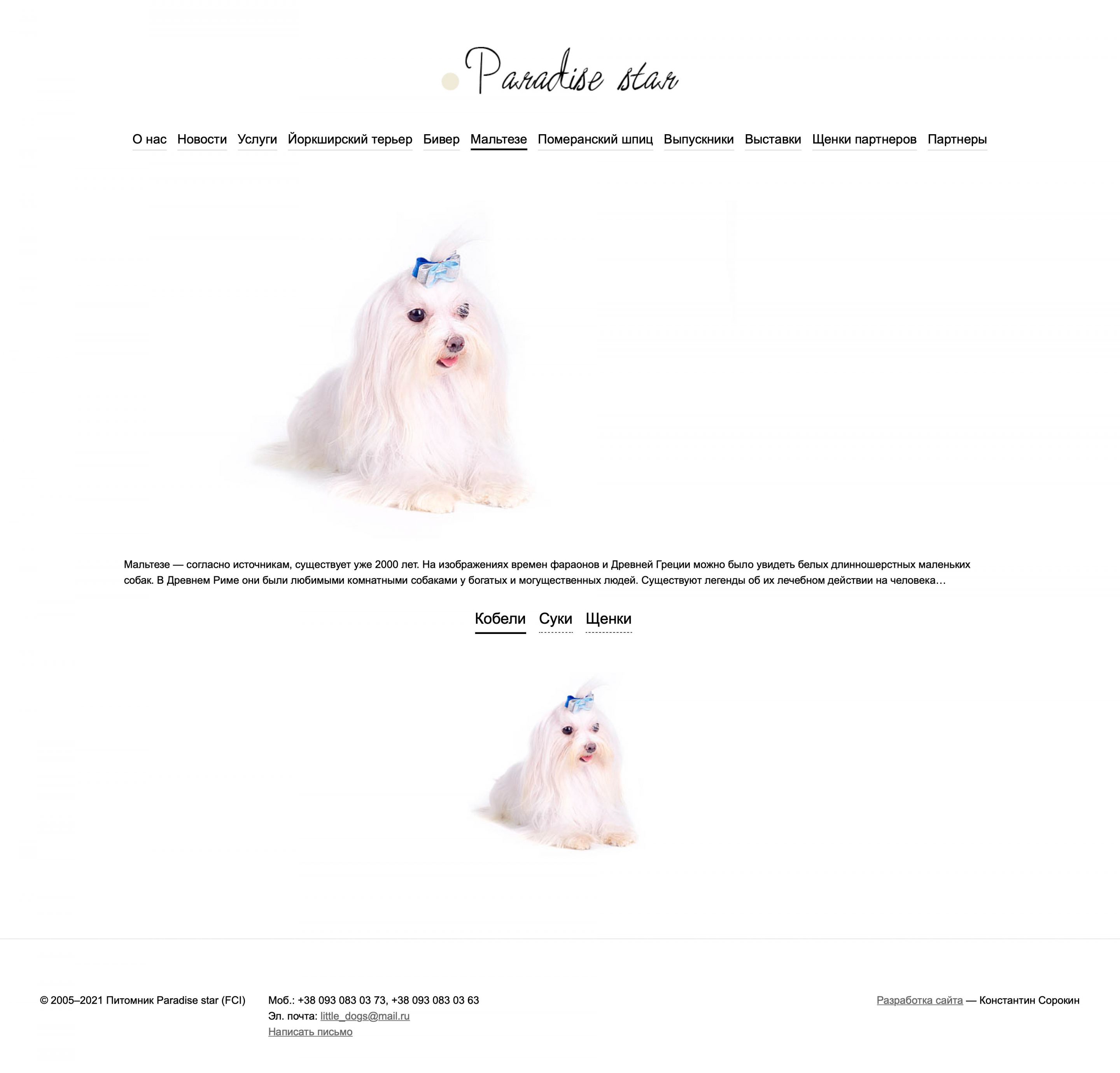 Maltese
Task
Make a website and beautiful pictures of dogs.
Roles
Art director, designer, photographer
Konstantin Sorokin
Work done
Turnkey website development
Design development
Studio photography
One-time filling of the site with material
Programming modules
Layout and programming of the CMS template